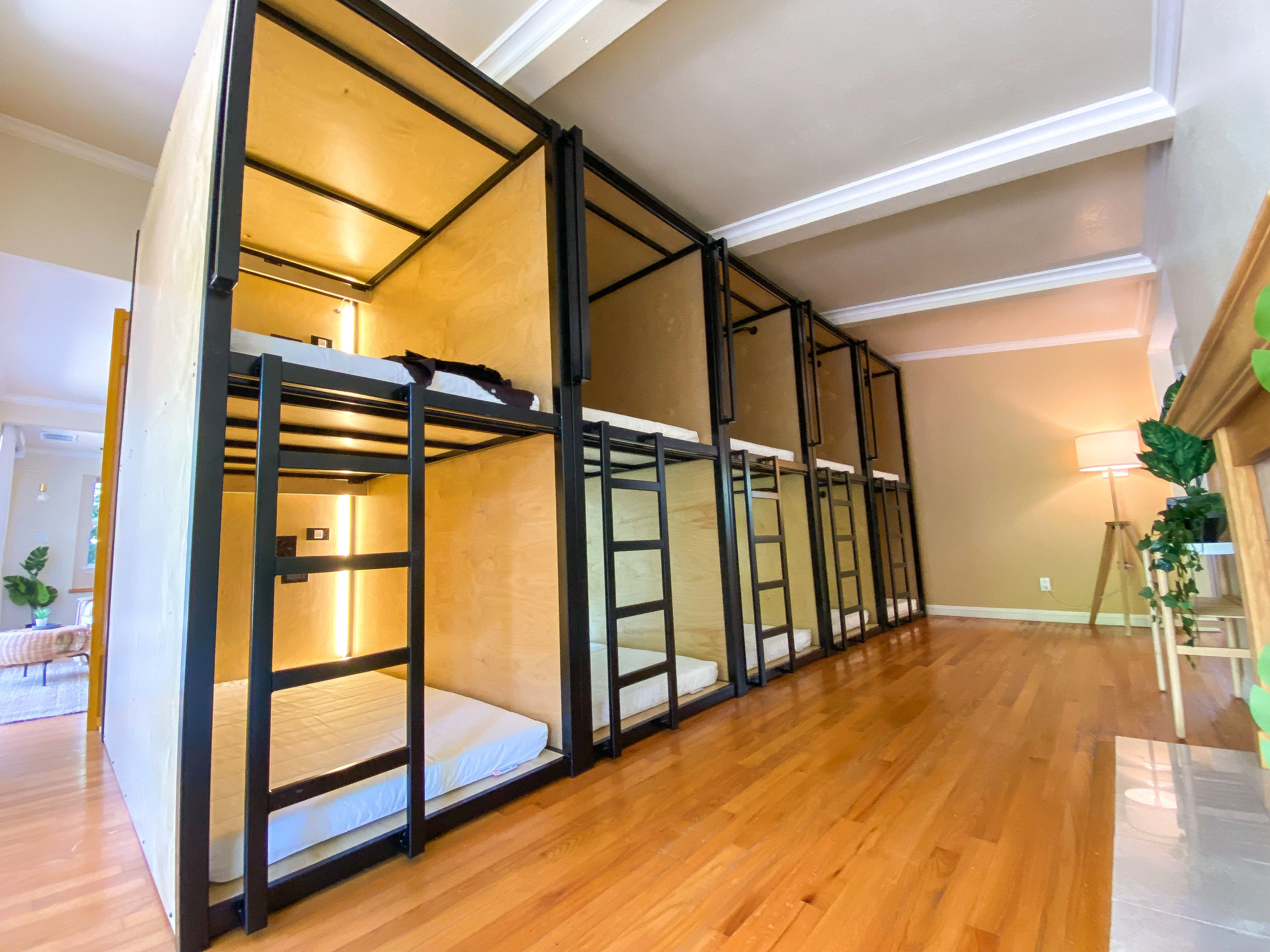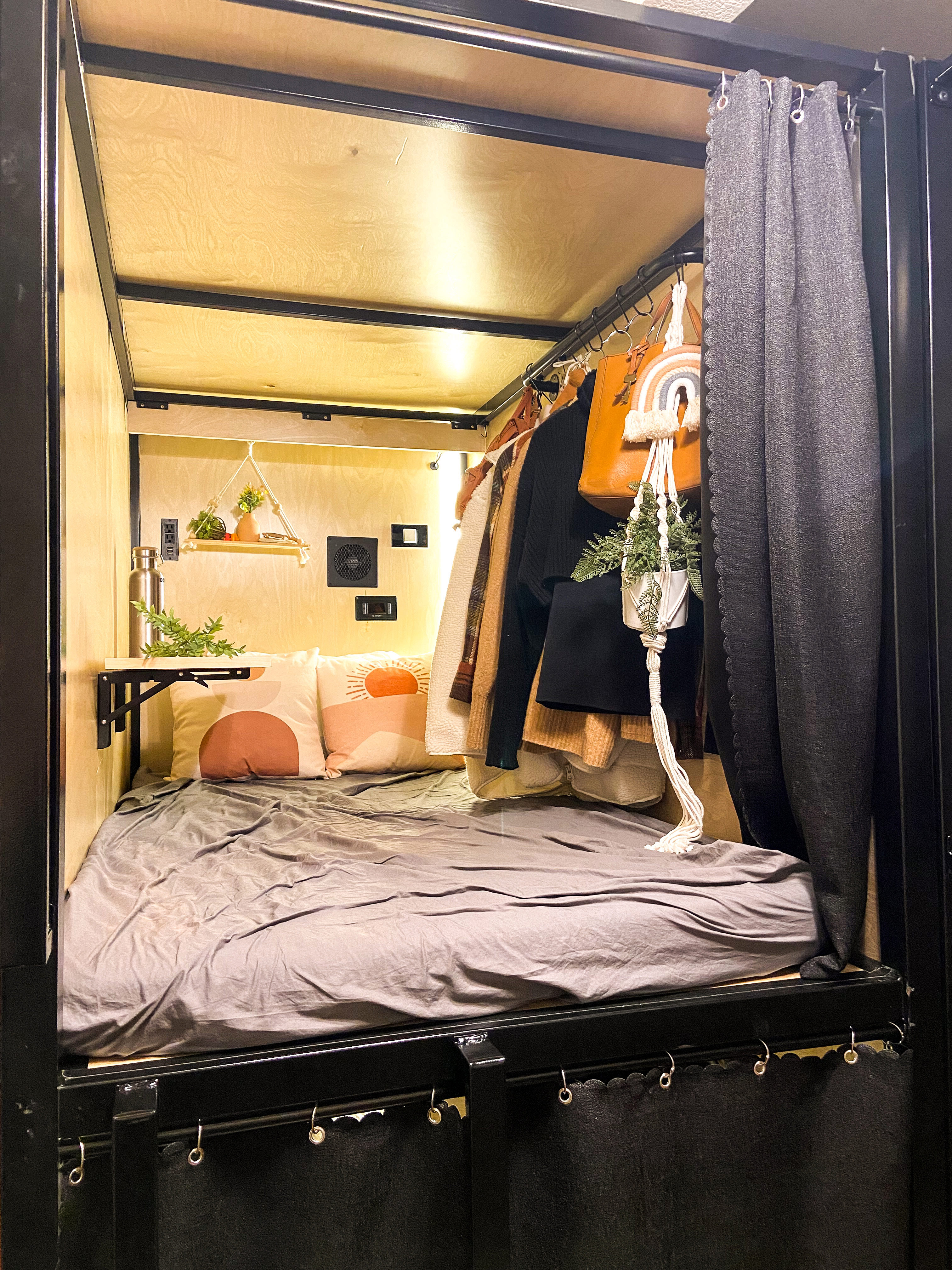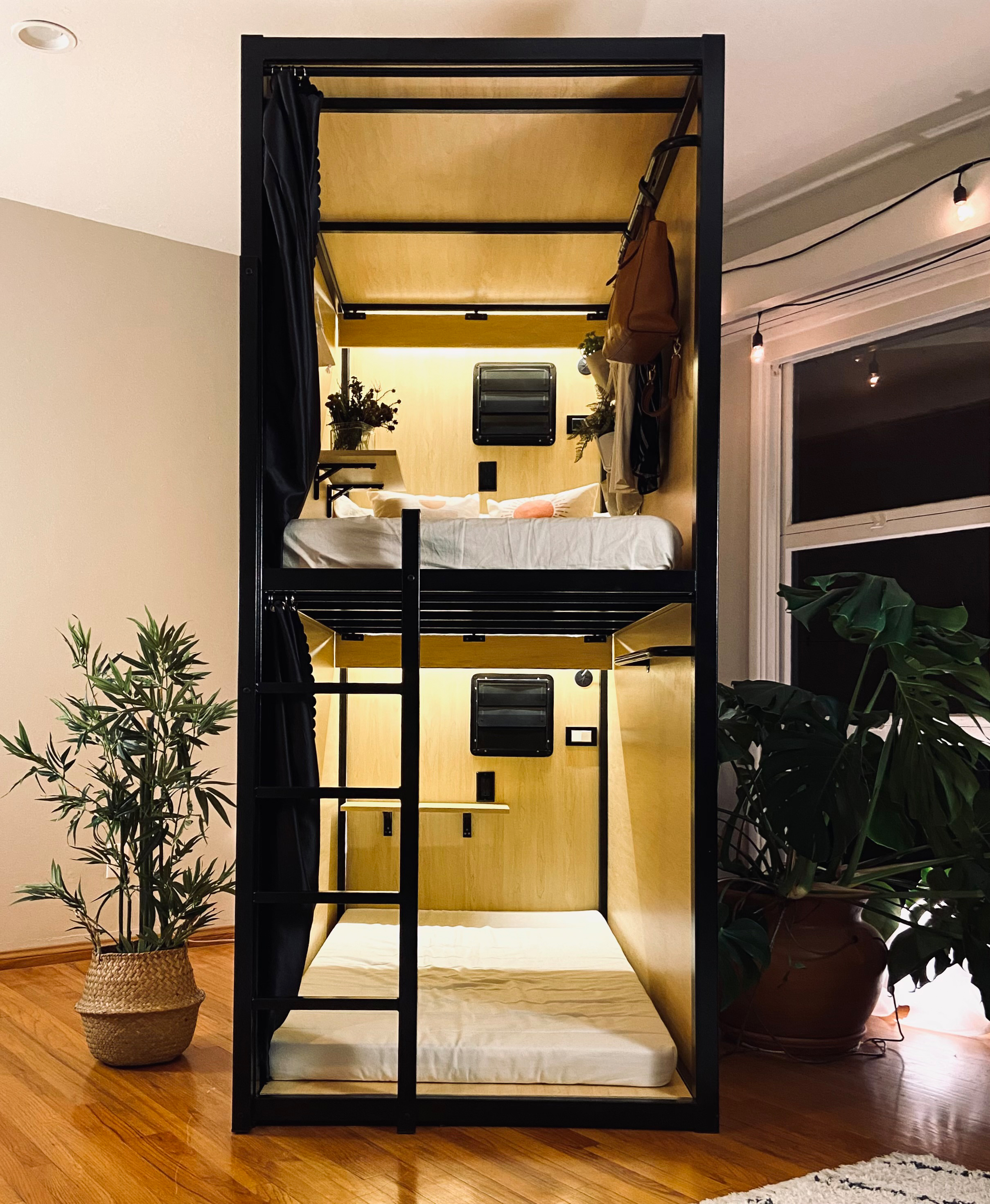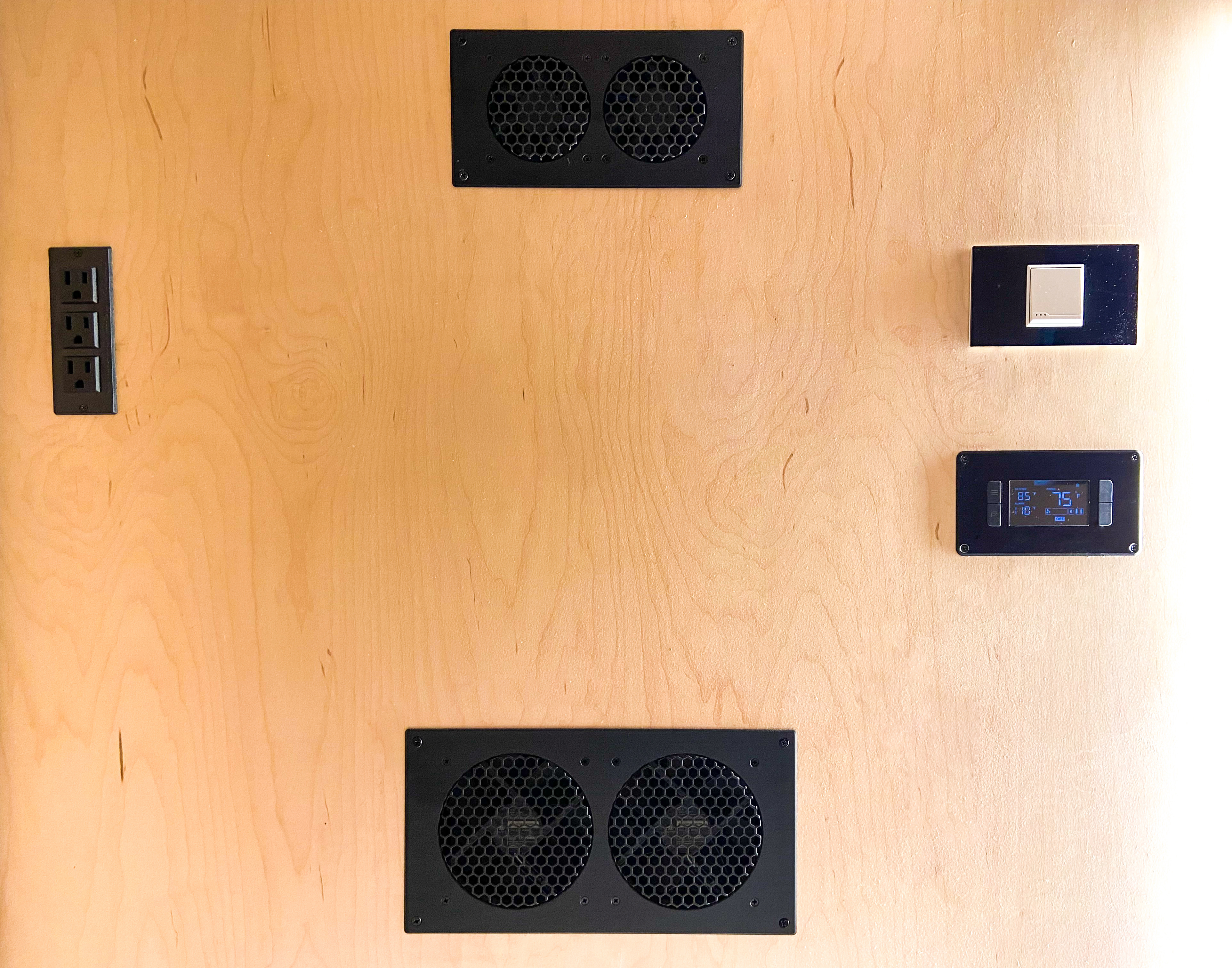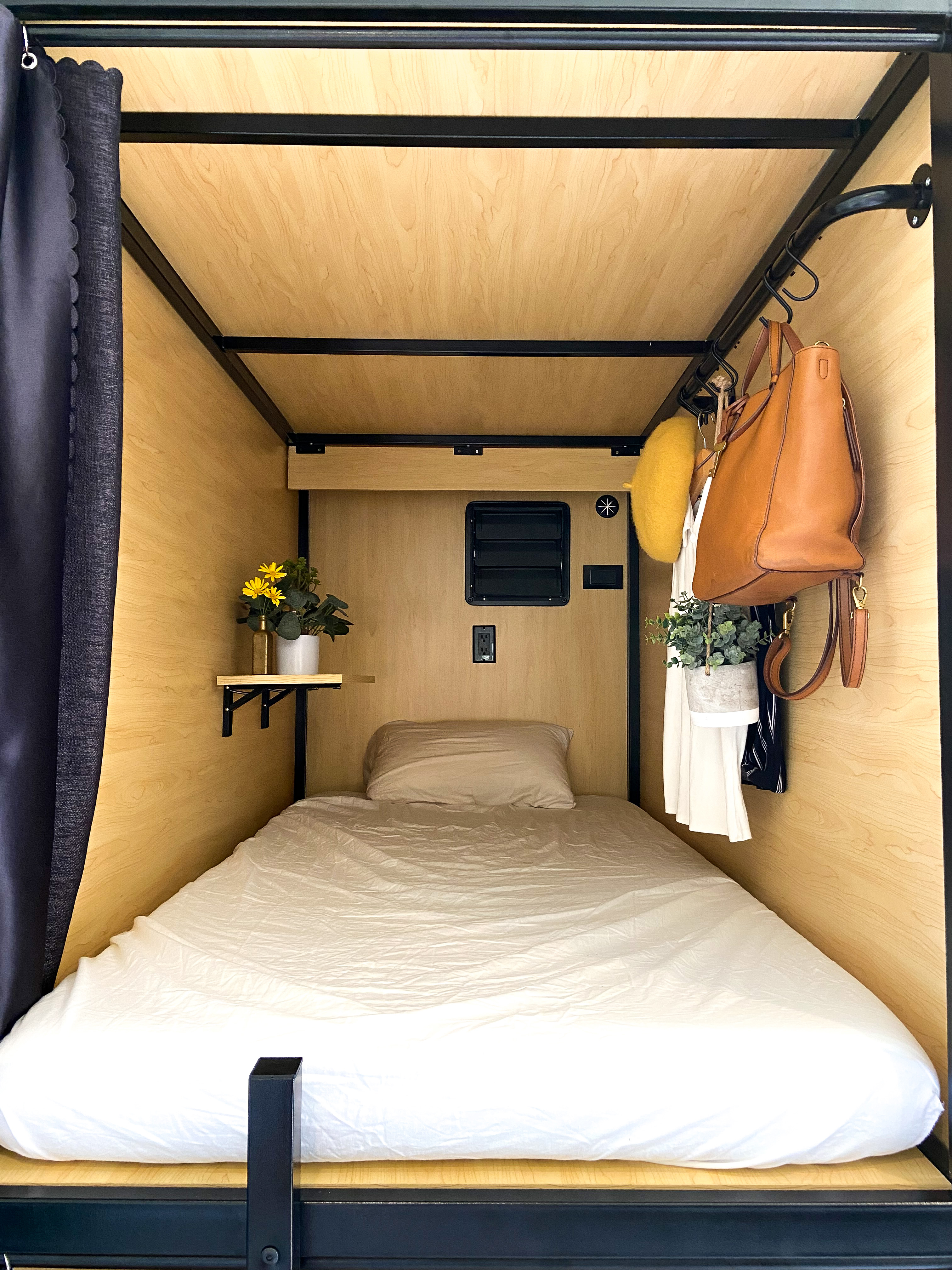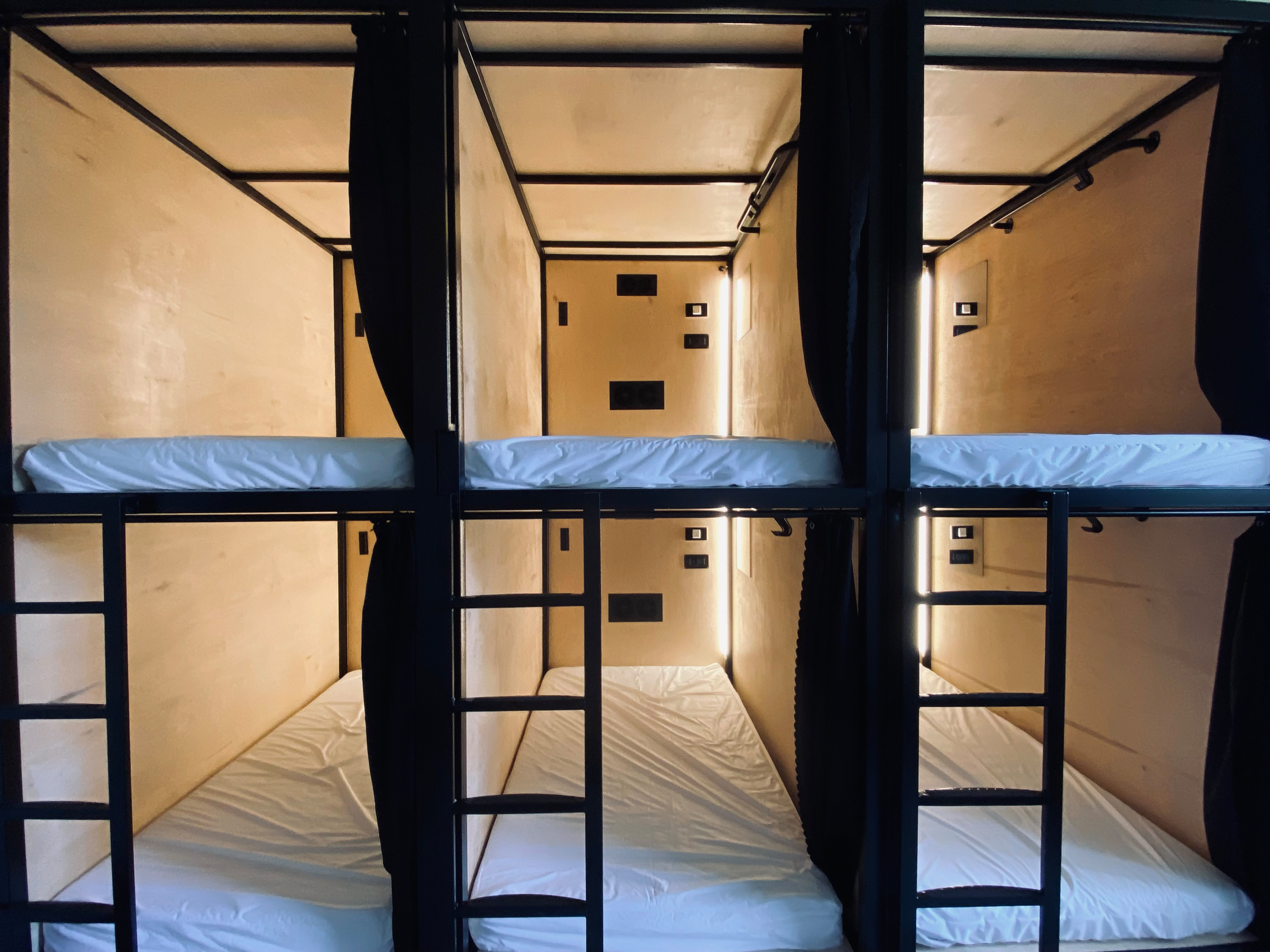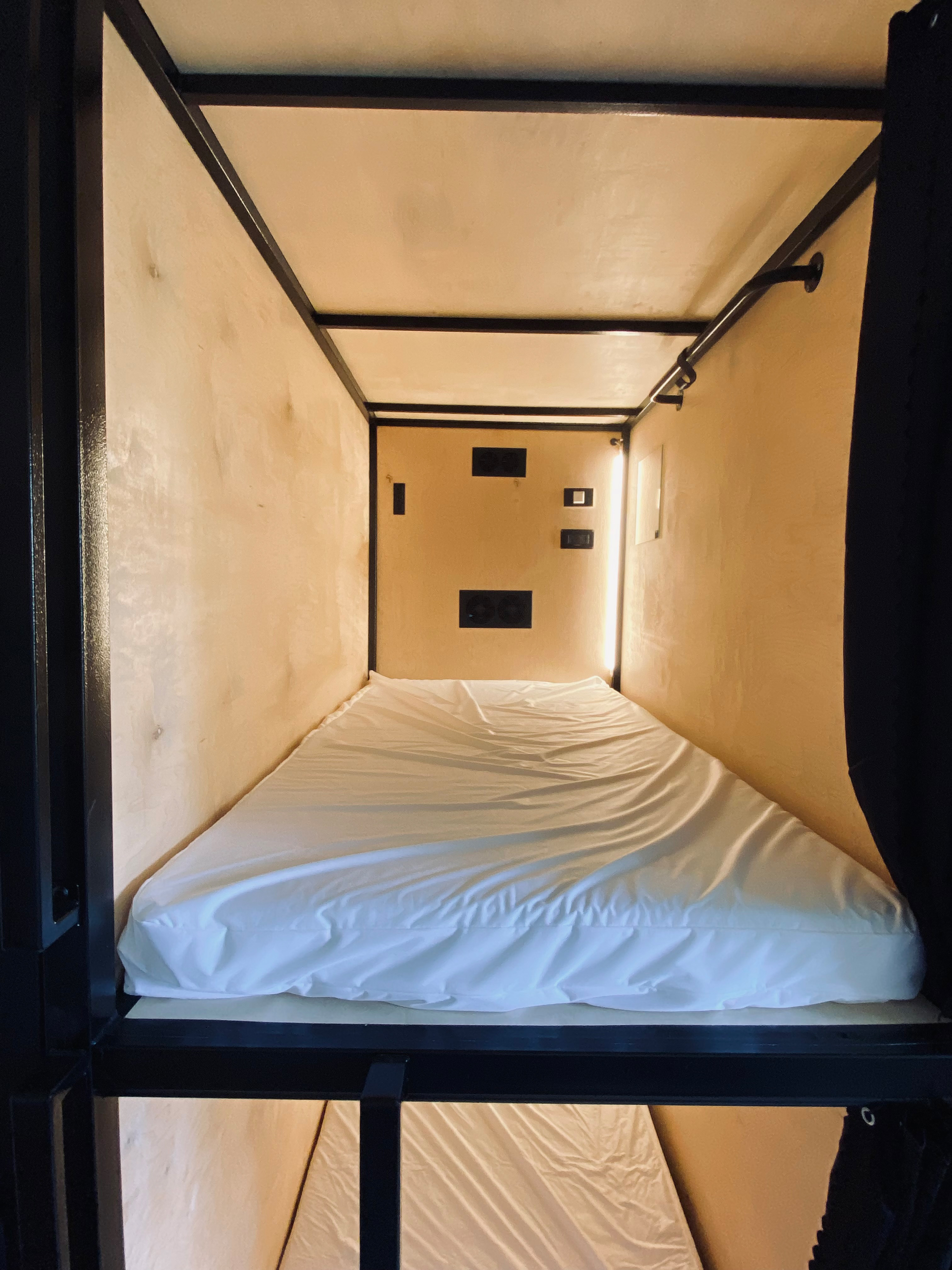 The Best Bed Ever.
Our sleeping pods are meticulously designed to feel comfortable and private while allowing more people to share a space. Plus, we have the unique advantage of over 55,000 hours of sleep testing to refine our product.
Multiple people in our Palo Alto house have stayed in excess of one year, and the average stay is 6 months, so we must be doing something right!
Easy to Assemble.
Frequently Asked Questions:
How much do pods cost?
A pair of pods cost $5,000.
How long to get pods?
6 weeks small orders, 4 months large orders.
What's the minimum order?
Currently the minimum order is 2 pairs of pods.
Is shipping included?
Yes, shipping is included in the price.
Do you do volume discounts?
We provide discounts for nonprofits and large orders on a case-by-case basis.
What are the dimensions of the pods?
The pods measure 3.5 ft wide, 6.5 ft long, and 4 ft high (or 8 ft high for the pair)
How long do the pods last?
The pods are made from steel and wood, and should last 10 years.
Are the pods legal?
Yes. It's just furniture. Still, you should consult an attorney to ensure legal compliance for your specific use case.